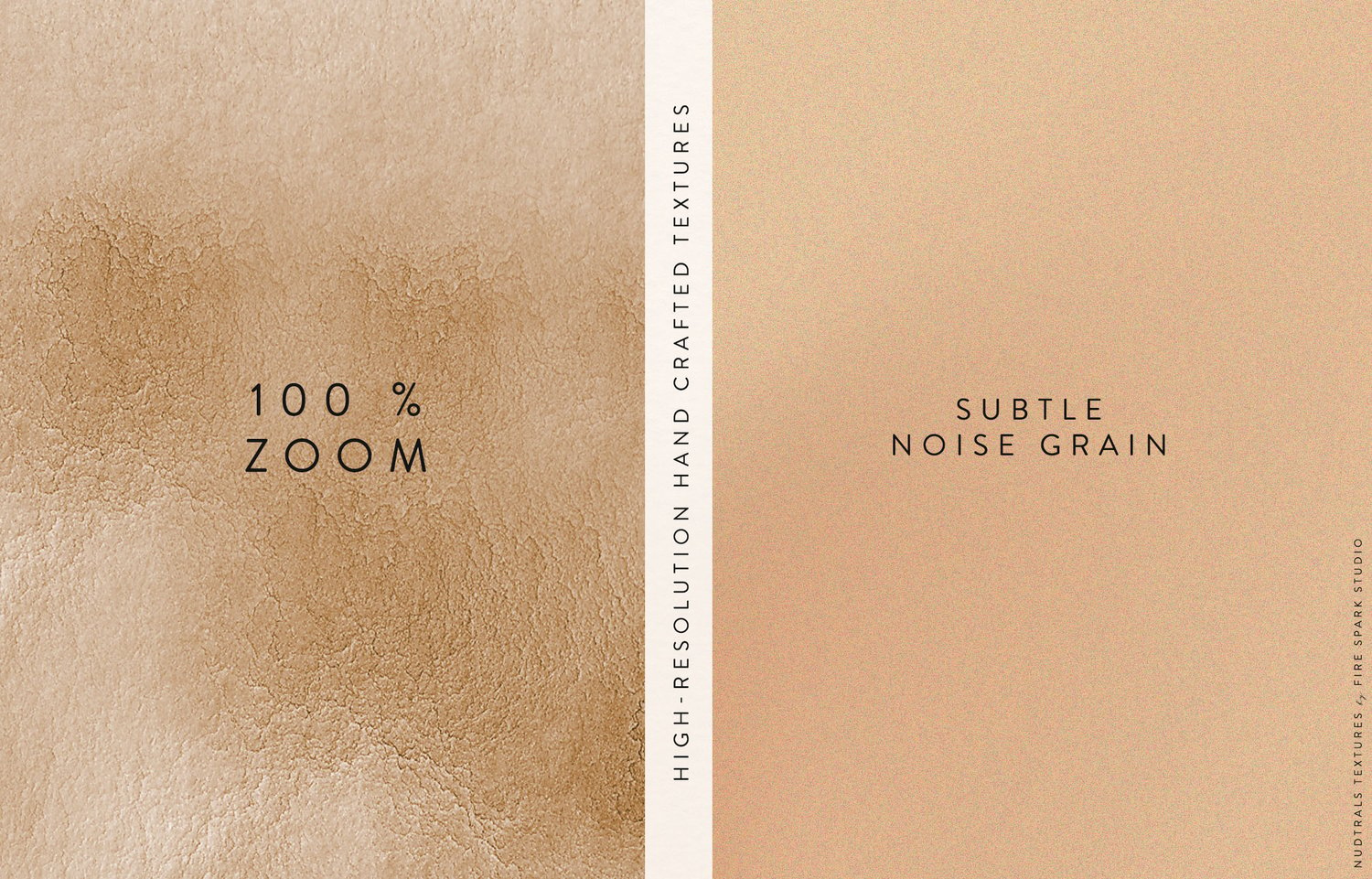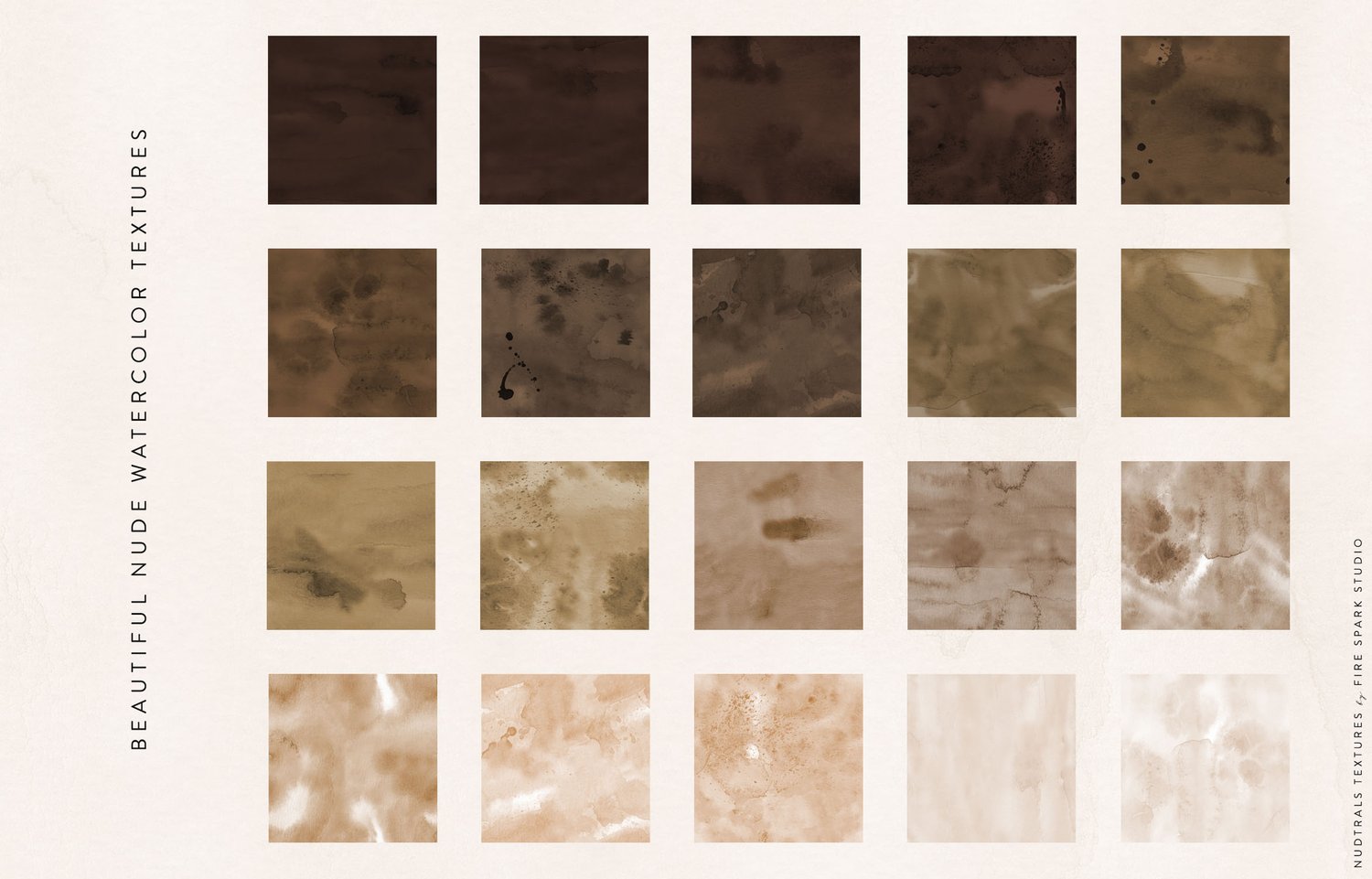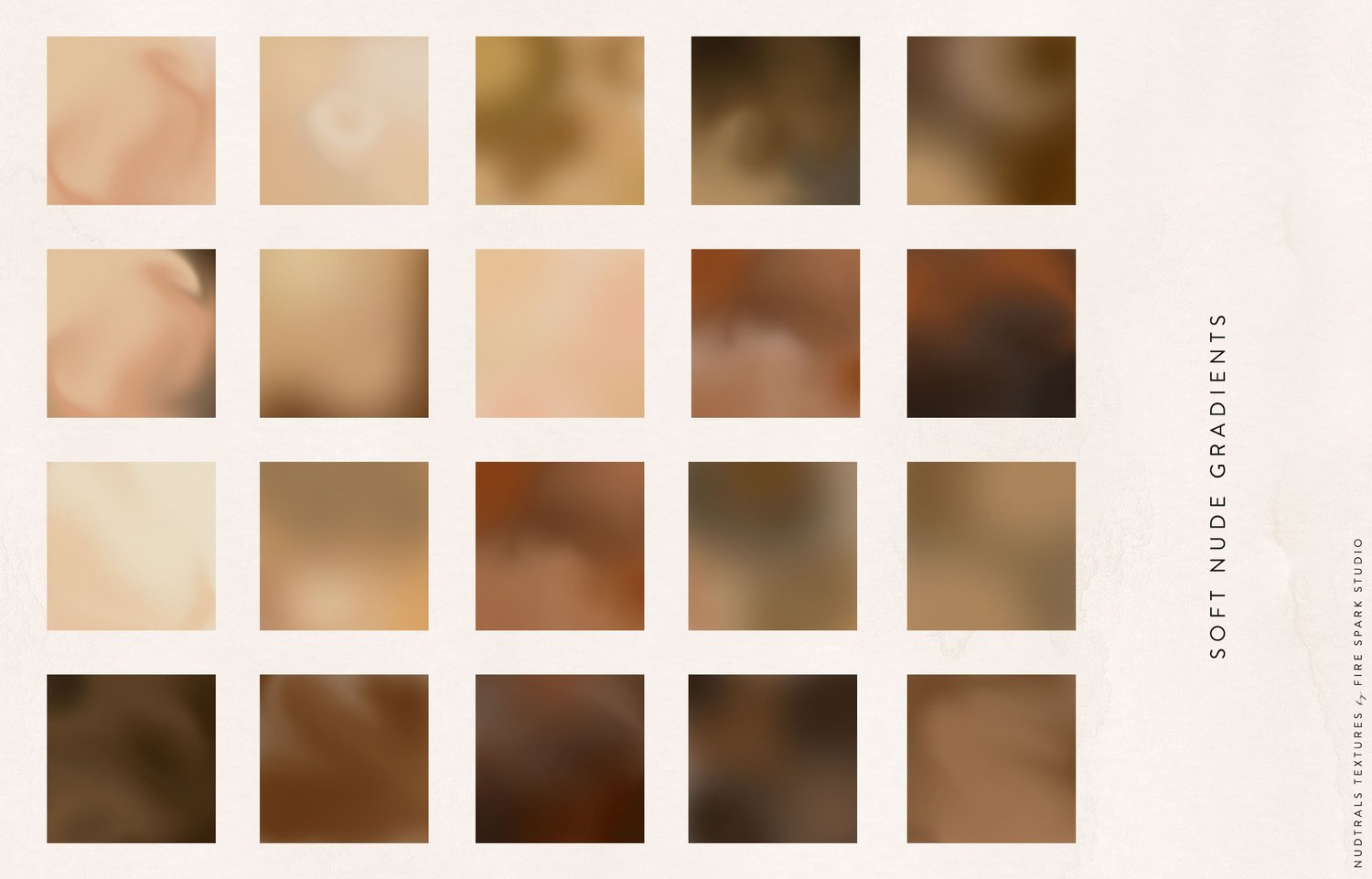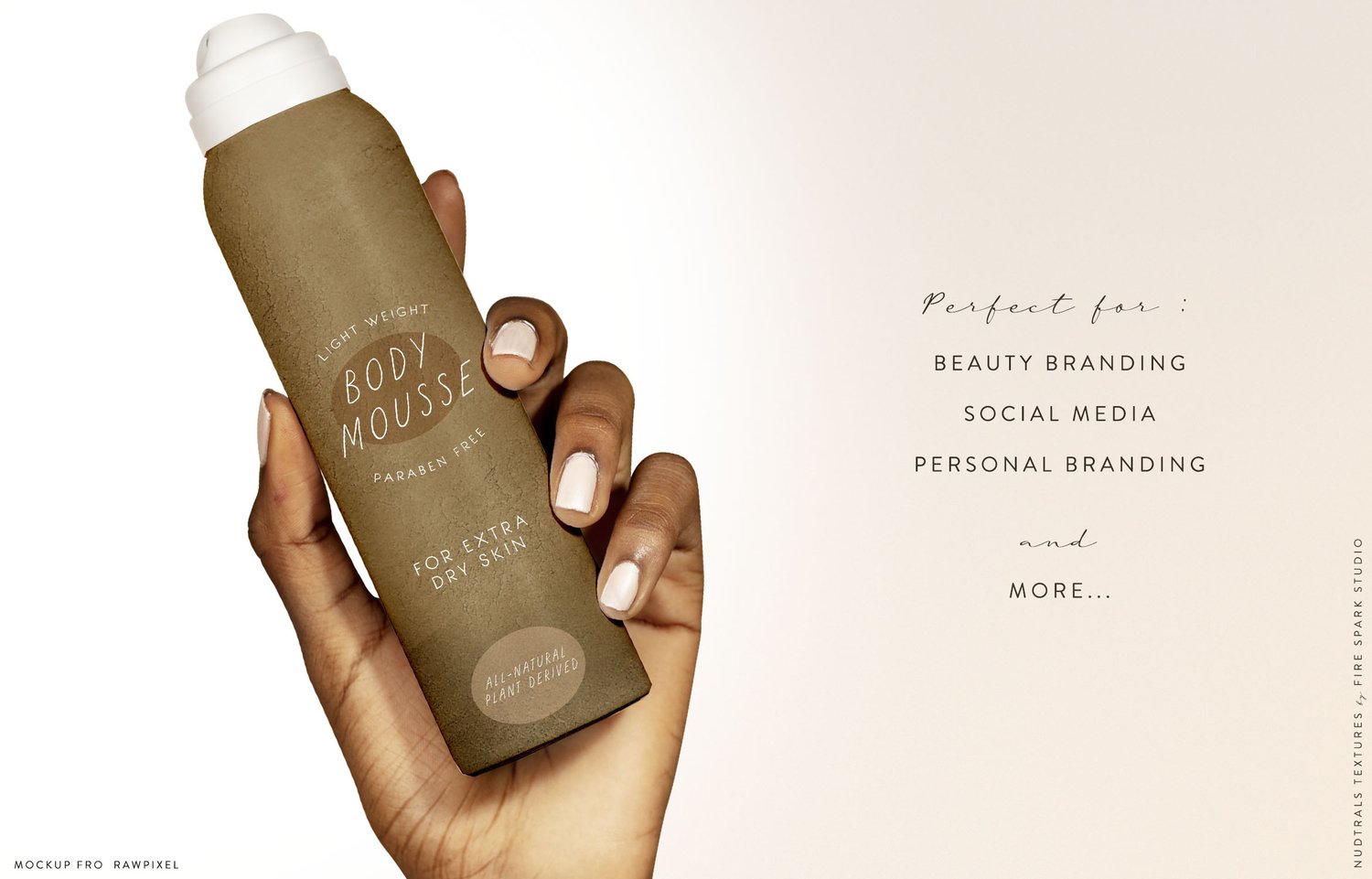 Nude Neutrals Watercolor and Gradient Textures
On Sale
Nudtrals is a texture set inspired by humanity. The world would be a very dull place if we all looked the same. Everyone has their own nude, and I wanted to evoke that with this collection.
Nudtrals features 40 neutral nude watercolor and grainy gradient textures crafted with paint and pixels. Files are organized and easy to use for a variety of projects, such as personal branding, cosmetics or beauty branding, social media, and more.
What You Get:
40 high resolution JPG files
12 x 12" (3600 x 3600 pixels)
files are organized in folders by texture - Watercolor and Gradient
Other Notes :
These textures are stand alone textures. They ARE NOT repeating patterns or tiled.
You can use these textures as they are, or layer them, experiment with adjustments and effects, and create an entirely new texture. They're great for packaging design, stationary, branding, social media, invitations, and more. A collection of very versatile textures for endless possibilities!
Software Compatibility
Photoshop, Affinity Photo, or other programs that are can open .JPG files.
Refunds
Due to the digital nature of my products, I do not offer refunds. However, if you're experiencing a problem with your files, please contact me.
By purchasing this product, you agree to the license terms.